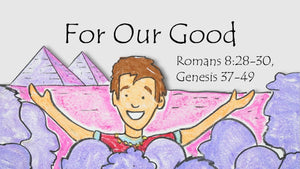 Passages: Romans 8:28-30; Genesis 37-49
Big Idea: God promises to use the bad things that happen to his people for their good.
Ages: 5-11

This mini movie is available in a narrated and non-narrated version (enabling the story to be told in another language). A script is included in each mini movie file.

Runtime: 3:34